doc
Download
provides professionally researched templates to publication standard for a broad range of corporate & personal docs. We seek to save you up to 40% of your preparation time.
You can get access to all Blue & Green ones with a New Membership subscription (above). or use Join
To download casual by single Shopping cart, set up a New Casual User above.
All Green Blue & Red can be downloaded by casual user.
Some interesting highlights
Resources
Last Will & Testament
docDownload provides excellent templates for Last Will & Testament for very cheap prices, for example: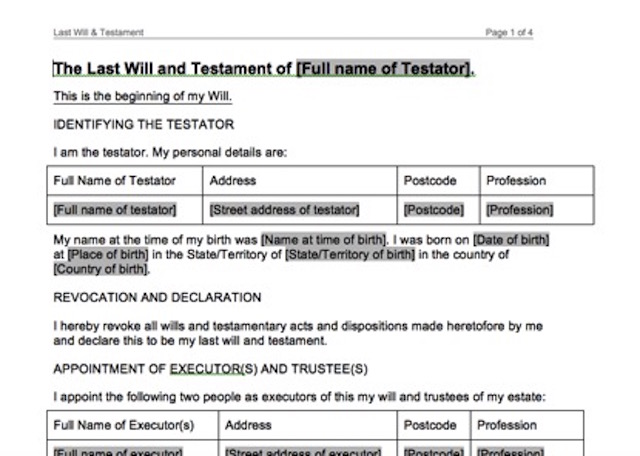 Latest from DocDownload
Read the latest blogs from our team. Got any questions you want answered? Use "Request a document" to ask a question.
Q: Do I need a licence to run my business?
A: Many businesses just need an ABN to get started. Some businesses need a licence, others don't. Best to check with your state business regulator, if you're not sure. To find out if you need to go down that track, best to have a chat with someone already running a business like this nearby.
Pages