doc
Download
provides professionally researched templates to publication standard for a broad range of corporate & personal docs. We seek to save you up to 40% of your preparation time.
You can get access to all Blue & Green ones with a New Membership subscription (above). or use Join
To download casual by single Shopping cart, set up a New Casual User above.
All Green Blue & Red can be downloaded by casual user.
Some interesting highlights
Resources
Last Will & Testament
docDownload provides excellent templates for Last Will & Testament for very cheap prices, for example: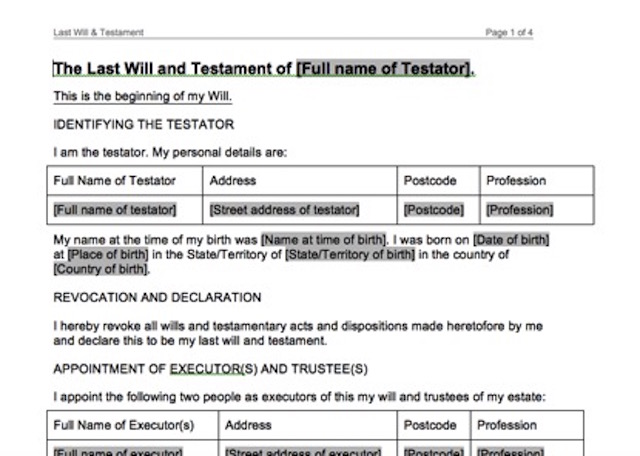 Latest from DocDownload
Read the latest blogs from our team. Got any questions you want answered? Use "Request a document" to ask a question.
I'm not so sure SmallBizAU is into reduction of penalty rates
There is a general assumption that small businesses around Australia would love to see a reduction in penalty rates. The assumption behind this assumption is that, if you reduce the penalty rates, the savings are added to the bottom line. But this assumption needs to be tested.
Pages